This COVID-19 outbreak has had a significant impact on the inner workings of businesses and consumer behavior the world over. Because of that, we're in a time where advertisers need to find opportunities that would help them build lasting relationships and personalized interactions with customers. But do you know how to run Facebook ads during COVID-19 pandemic?
Unprecedented times call for some radical adjustments to how you take care of online advertising, and Sagad can help you with that.
Facebook ads are an integral part of every business' marketing strategy, and we highly recommend this to most of our clients too. This type of PPC marketing is considered unique because Facebook lets you target your ideal audience with the use of demographics like gender, age, location, and interests.
We are fully aware that Facebook ads aren't always ideal or usable for every type of business during this pandemic, but a lot of businesses are still open (some even do it virtually or provide curbside and delivery), and they can certainly benefit from a revamped and much improved paid ads strategy.
Helpful Tips: How to Run Facebook Ads During COVID-19 Pandemic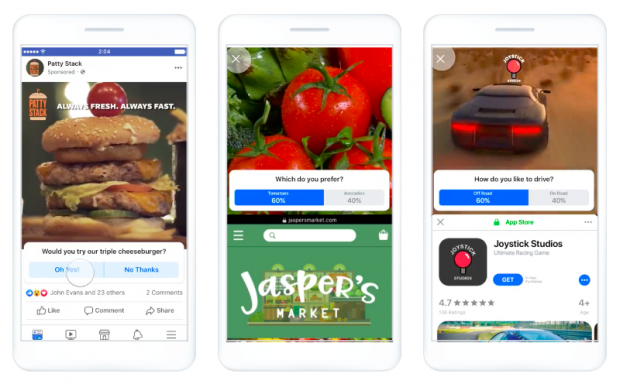 But after everything that's been happening, we can't treat Facebook ads the same way we did before the global pandemic. Businesses are adapting to previously widespread stay-indoors orders and advertising methods need to adapt and shift as well. 
Of course, there are still a few basics that you'll need to have in place before you even launch a Facebook ad campaign, especially if this is your first time.
So without further ado, here's how to run Facebook Ads during COVID-19 pandemic.
Internet traffic has been surging madly because of the COVID-19 pandemic. It makes sense though, and more and more of the people are working from home, kids are completing assignments, and everyone is trying to connect with the world while staying inside the house. In fact, Facebook's traffic has jumped up to 27% and marketing experts expect it to continue and rise.
Your business will be competing at keeping your target audience's attention on a whole new level. It's also important to make sure your ads are perfectly relevant.
For a lot of business, this will entail creating ads that promote:
Online shopping promotions.

Curbside pickup plus delivery orders.

Buying gift cards to use when your business is open again.

Offering phone or virtual consultations.
#2 Invest in retargeting ad campaigns
Because web traffic is skyrocketing, now is the perfect time to re-engage with people who've visited your website but never completed a purchase. If you've got Facebook Pixel added to your site, that makes it easier to create new ad audiences, made for retargeting ad campaigns.
And when you write retargeting ads, make sure to include things like free shipping offers and special promotions that are made to convince wandering users to return to your website and finish what they started before (either buying products or scheduling for services).
#3 Provide time for the sake of ad approval
Early on, Facebook has notified businesses that in lieu of a COVID-19 outbreak, everyone using Facebook Ads should expect delays in the ad approval process. Because they're relying heavily on PPC automation, it's unlikely that an actual human is reviewing Facebook ads that you're turning in. 
For this reason, give yourself some extra time in ad creation, so you can get your ads approved at the right time.
Prep your ads and submit them for review, and then pause them until your campaign is ready to go live.
#4 Test new ads and audiences
Knowing how to run Facebook Ads during COVID-19 pandemic entails knowing that now is the perfect time to test out new ad creatives and reaching new audiences. Try and see if certain audiences engage better with particular imagery or type of messaging. 
Now is your time to gather information, so you can make sure your future Facebook Ads campaigns are more effective than before (now that some businesses have slowed down or temporarily closed).
And when you're testing new audiences, create new ads rather than update existing ones. This way, you can better understand the true impact of each particular ad. 
For a new ad creative, it's best to test it against an already high-performing ad. And then you can compare results directly to an ad that you already know performs well for your particular business, saving you precious time when you're analyzing the results.
A couple of things you can try testing are:
Ad copies (like headlines and CTAs)

Landing pages (e.g., copy, page design, messaging, etc.)

Audience targeting (their demographic, custom audiences, interest-based, etc.)

Ad creative (like videos and images)
#5 Go further and try Facebook live
Try shifting business strategies to offer products and services online through ways that you probably haven't tried before. Sometimes, all your marketing strategies really need is more real-time engagement with clients and customers, and that's why we believe Facebook live can help.
Live video lets you connect with your audience in ways that are direct and genuine at the same time. Also because effective video marketing usually results in higher conversions.
Keep in mind that people who are practicing social distancing at the moment are looking for opportunities to connect with other people face-to-face. True, it's not direct contact, but it's a current solution that offers interaction and online experience that's very close to physical human interaction. 
So try answering questions in real-time, host a webinar, do online demos, and more to keep you customers up-to-date with the latest that your company has to offer them.
In Conclusion
If you've been running Facebook ads in the past, now is not the time to stop. Stopping your PPC campaigns on social media while the rest of the business landscape is stalling because of COVID-19 isn't the right solution. You've already got momentum built if you've been using Facebook ads to attract new customers.
Now all you need is a more concrete plan in place and a great PPC strategist to help you along.